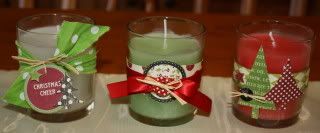 On the 3rd Day of Christmas my Diva friends gave to me...
Candles looking very lovely...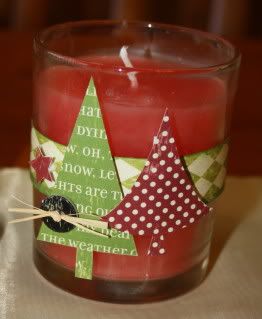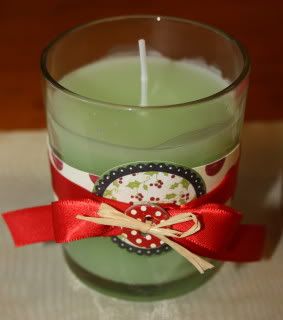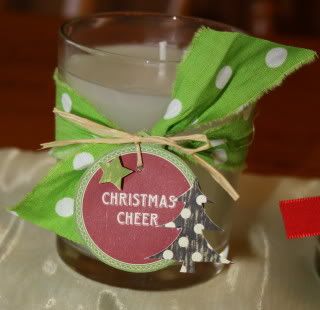 These are a really quick & simple gift or decorating idea.

I bought some candles (mine are in glass holders so that the paper won't burn!), wrapped them in a strip of patterned paper, and decorated with ribbon, raffia, Christmas trees, chipboard buttons and stars.

They took next to no time at all to make and are a nice little something for teachers, grandparents, etc. - although to be honest I like these so much that I am keeping them for myself!!!
Have a very Merry Christmas everyone.
Natalie